"Our mission at Vending Delight is to provide businesses and their clients with worldclass and honest vending services."
contact us
Satisfy your cravings, one coin at a time
Having a vending mahine at a business has proven to improve the experience of that business's staff and clients. It provides everyone access to snacks and/or beverages around the clock.
We provide high-quality vending machines that are reliable, easy to use, and built to last. Each machine is rigorously tested to ensure that it meets the highest standards of performance and durability. With our commitment to quality, businesses can trust that they are getting vending machines that will deliver consistent, reliable service for years to come.
We offer exceptional customer service, providing ongoing technical support and maintenance services to ensure that businesses' vending machines are always in top working condition. We are available to address any concerns or questions that businesses may have, providing responsive and attentive service that sets us apart from the competition. 
 We specialize in providing customized vending solutions that cater to the unique needs and preferences of businesses. From selecting the right vending machine model to creating a product mix that aligns with customers' tastes, we work closely with businesses to tailor a solution that delivers maximum value and convenience.
Making an Impact Across the Globe
Vending machines are often thought of as a convenient way to grab a quick snack or drink on the go. However, they can also be used as a powerful tool to make a positive impact in the world. By stocking vending machines with healthy and sustainable products, such as fresh fruit, granola bars, and eco-friendly water bottles, we can encourage healthier lifestyles and reduce our environmental footprint. Additionally, vending machines can be used to support local businesses by featuring products from small-scale producers and artisans. With the right choices, vending machines have the potential to make a big impact on our health, our planet, and our local communities.
If you're looking for high-quality vending machines that are reliable, user-friendly, and customizable to your specific needs, look no further than me. As an experienced vending machine provider, I understand the importance of selecting the right equipment for your business, school, or organization. I offer a wide range of vending machines that are designed to meet the needs of various locations and budgets. From traditional snack and beverage machines to healthy vending options, I have a variety of models to choose from. Additionally, I provide ongoing technical support and maintenance services to ensure that your vending machines stay in top working condition. With my expertise and commitment to customer satisfaction, you can trust me to provide you with the best vending solutions for your unique needs.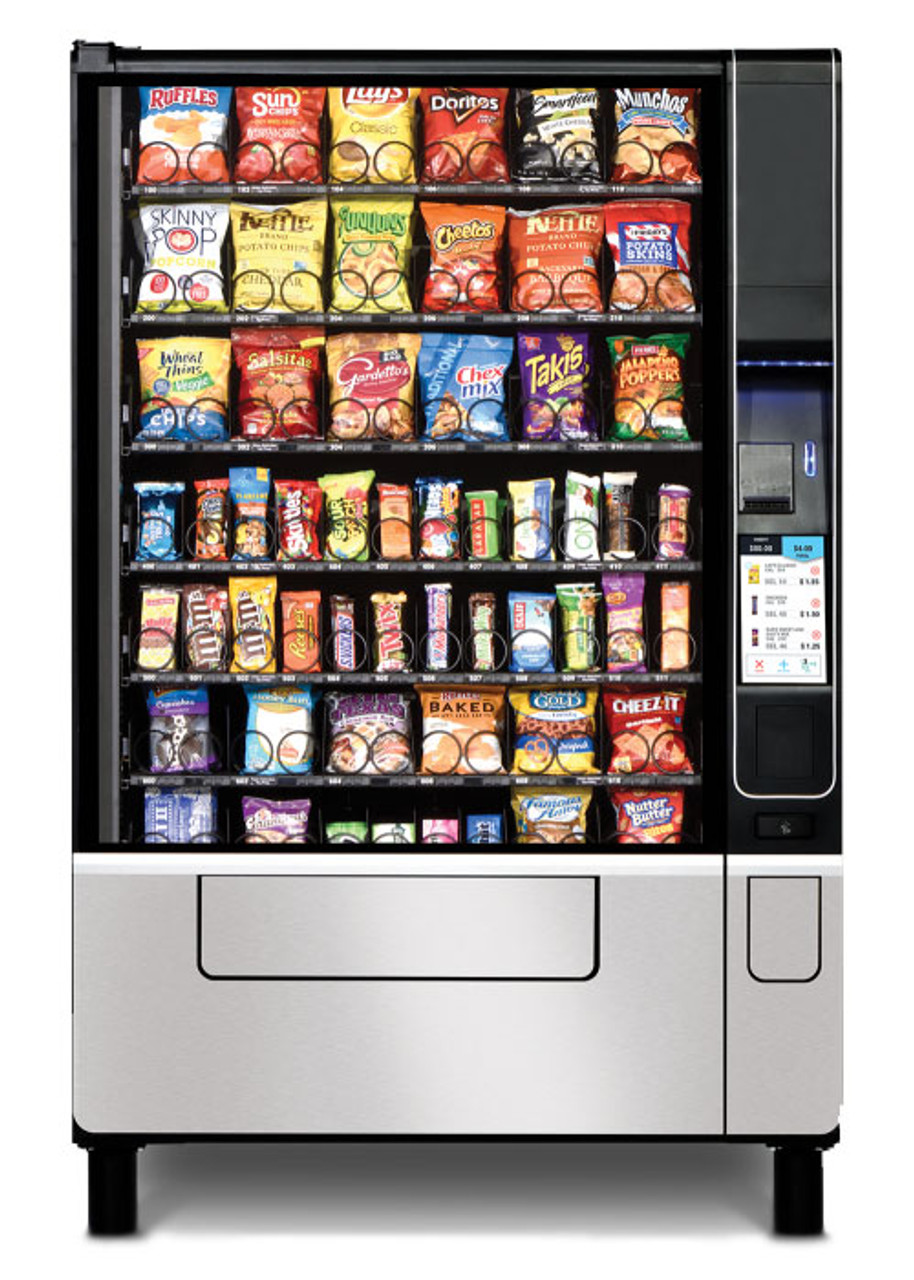 A Leader In The Industry
Being an industry leader in vending service means providing customers with the highest level of satisfaction and convenience. A company that is a leader in this field should offer a wide range of products, including healthy options, as well as innovative technologies that enhance the customer experience.
We are at your service!!!
1 (877) 722-VEND
                     (8363)